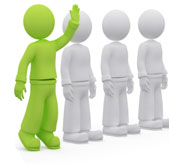 Getting a Discount Rate on All Destinations
ou can ALSO TAKE advantage of our Normal special offers on this page to save you money on getting back to London from certain cities within the UK (If you are LUCKY enough to have your journey fall into the critiria of our discounted journeys times and dates). Freedom Airport Service provides transportation from London to various cities within the UK. We take our clients from London and drop them at their location. Instead of returning empty, the company provides the opportunity for passengers to return in the empty conveyance. We provide up to a 30% discount on the service on these return trips. This allows people to get the transportation they want but at a special offer price.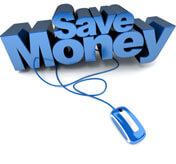 If you are looking for cheap executive and chauffeur driven car service to Luton Airport, you need to consider hopping on a Prompt Airport Cars return trip. Luton airport is a common destination for them. They can give you transportation to the airport when they go to pick up their client. It will cost you up to 30% less for the service. In addition, you get the convenience of a private car service in the bargain. There are many other destinations possible. The best way to find out what offers come available is to visit our special offers page frequently. You will find services to Luton, Gatwick, and Stansted. You will find transport goes often to cities such as Birmingham, Reading, Oxford, Leicester, and Bath.
You can find a cheap car service from Stansted to London. However, you can find a better bargain with the special offers provided by Prompt Airport Cars. If they have a transport going that way, you can get a great deal on the return trip. It will save you time and money in the bargain. We provide this service as we get jobs to perform certain transportation services. It is important to check our special offers page frequently to see what destinations become available. Sometimes we can handle a few people, while other times we offer a larger transport.
Some are on the lookout for cheap transfers. London-Gatwick is a common one. It is important to find a reliable service to do this. It is even more important to find one at a great price. You can find those two focuses through our special offers. We give you the chance to get to where you need to go at a discount cost. We provide service for four people or ten. However, to get the discount price, you need to visit our special offer page to find out the available trips.
Some of the very common trips available at discount special offers are:
Cambridge England travel deals London heathrow airport to Cambridge
Southampton England travel deals Southampton to Gatwick transfer
London travel deals transport from Gatwick airport to Hammersmith
Dover travel deals heathrow to Dover
Gloucester England travel deals transfer from heathrow to Gloucester
Bournemouth travel deals Gatwick Bournemouth
London travel deals Gatwick to London city option
Bristol travel deals Bristol to London Luton airport
London travel deals London heathrow to Colchester
Stansted travel deals trip from heathrow to Stansted
London travel deals transportation from heathrow to Southampton
London travel deals transportation from Gatwick airport to heathrow airport
Oxford travel deals transportation from heathrow to oxford
Bristol travel deals travel to Bristol from heathrow
London travel deals heathrow to Brighton
London travel deals Luton airport transfer